Co-Founders and Co-Directors
Dorothy Kozlowski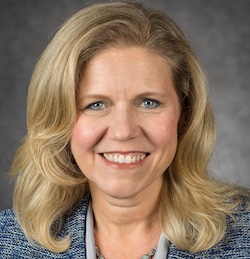 Dr. Dorothy Kozlowski is a Vincent DePaul Professor of Neuroscience and Biological Sciences at DePaul University. She received her B.A. in Psychology from Knox College, M.A. and Ph.D. in Psychology from the University of Texas at Austin, and completed postdoctoral fellowships in Neurosurgery at UCLA and Neurobiology at Northwestern University.
Dr Kozlowski's teaching and research focus is in neuroscience. Specifically, Dr. Kozlowski's lab uses animal models to study how the brain tries to repair itself following traumatic brain injury through neuroplasticity and why repeat concussions and subconcussions result in long-term neurological deficits. Her research has been published in a variety of journals and book chapters, and has been supported by the National Institutes of Health and the United States Department of Defense. In addition to teaching and research Dr. Kozlowski is also actively working on bringing attention to the role brain injury plays in survivors of intimate partner violence.
Sonya Crabtree-Nelson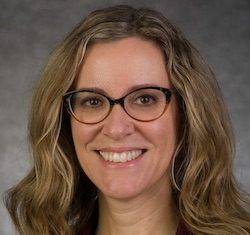 Sonya Crabtree-Nelson, PhD, LCSW is an Associate Professor in the Department of Social Work at DePaul University in Chicago. She received her Doctorate of Philosophy in Social Work from Loyola University Chicago and her MSW from the University of Illinois at Chicago (UIC) Jane Addams College of Social Work.
Dr. Crabtree-Nelson has over fifteen years of direct practice experience working in the areas of child welfare and domestic violence. Her research focus relates to domestic violence, trauma, and resiliency. Dr. Crabtree-Nelson has presented at national and international conferences and published articles in peer-reviewed journals on these topics.
Kate Lawler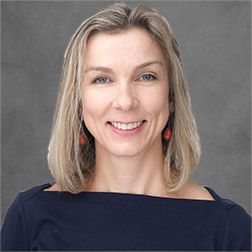 Kate Lawler has served as Swedish Hospital's Director of the Pathways Program (formerly Violence Prevention Program). In this role she has launched and developed Swedish's Pathways Program that aims to strengthen the capacity of the health care system to recognize and respond to patients and staff who are impacted by domestic violence, human trafficking and sexual assault. Her current position is as the System Vice President, Community Impact and Engagement for NorthShore-Edwards-Elmhurst Health.
Kate currently serves on the Cook County State's Attorney's Office Sexual Assault Multi-Disciplinary Team Steering Committee and Advisory Group; the Cook County Human Trafficking Task Force Steering Committee; Alliance for Health Equity Trauma-Informed Hospital Collaborative; and Chicago Police Department District #20 Advisory Committee. She serves as a board member and the Chief Financial Officer of the Vesper Society, a California-based operating foundation that promotes social justice locally and globally by addressing critical social issues, including the provision of health services for the underserved.
Advisory Council
Kristina Lindsay, MA, CDVP Hospital Site Coordinator & Medical Trainer on Intimate Partner Violence
Leena Thomas, Data Assistant, Pathways Program, Swedish Hospital, Part of NorthShore
Cicely Thom, Occupational Therapy Doctorate Student, Rush University
Philicia Deckard, LSW, CBIST, Executive Director, Brain Injury Association of Illinois
Erin Hanrahan, LCSW, Intimate Partner Violence(IPV) Assistance Program Coordinator Edward Hines, VA Hospital Illinois
Brenna Saffel, Esq., Domestic Violence Division, Judicial Law Clerk/Division Attorney
Amy Herrold Ph.D. Edward Hines VA
Maria Balata M.A. Director of Pathways, Swedish Hospital.